Symbol 55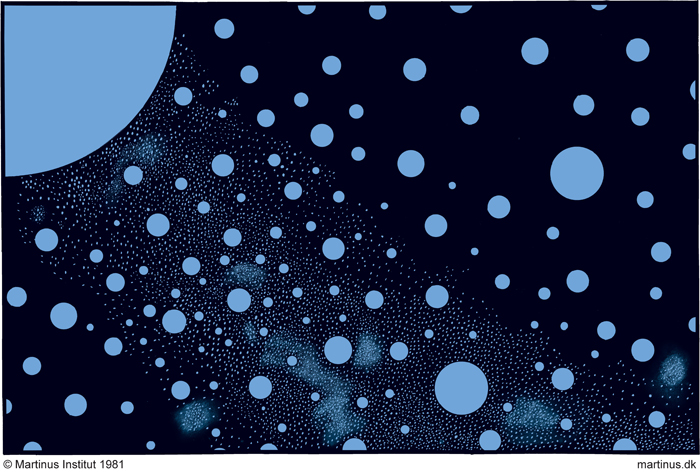 The Universe of Memory. The Atom of Memory or the Solar System of Memory
A summary explanation of symbol no. 55 – The Universe of Memory. The Atom of Memory or the Solar System of Memory

The symbol shows a universe of memory (indigo). The atoms of memory form the mineral parts of our organism: our skeleton, our nails and our hair. They are kept alive by the powers of consciousness, which, in our day-consciousness, are connected with our memory. Memory can produce a reserve of energy that makes everything a joy. Memories are happy states, and the older the memories are, the more of a feeling of happiness they entail.
Memory does not incarnate in material. Nails, the skeleton and hair have no conscious life. We can cut our nails and hair without feeling it because the life that lies behind them has withdrawn and lives in its inner world.


Martinus' own explanation of the symbol can be found in The Eternal World Picture, vol. 5, which is not yet available in English.