Symbol 50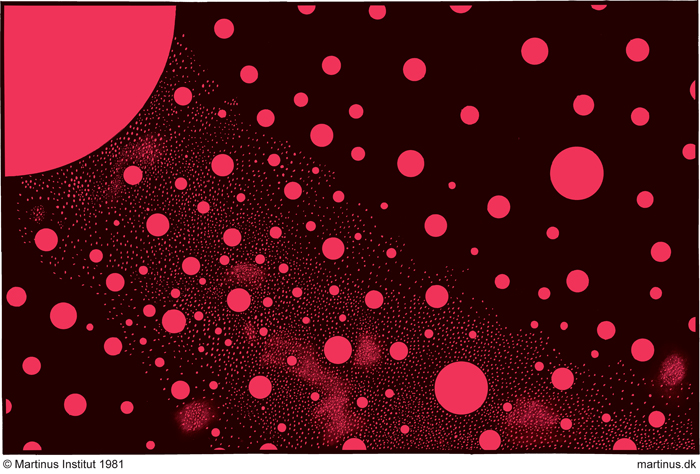 The Universe of Instinct. The Atom of Instinct or the Solar System of Instinct
A summary explanation of symbol no. 50 – The Universe of Instinct. The Atom of Instinct or the Solar System of Instinct

We see a system with an atom or a power centre through which an energy of consciousness passes, in this case the energy of instinct.
On the material plane the energy of instinct is accumulated in an atom of instinct (red). Such atoms with their electrons or planets form the organism's musculature and skin. The atoms of instinct are kept alive by the power of consciousness we call instinct, which promotes all automatic functions.


Martinus' own explanation of the symbol can be found in The Eternal World Picture, vol. 5, which is not yet available in English.