Symbol 52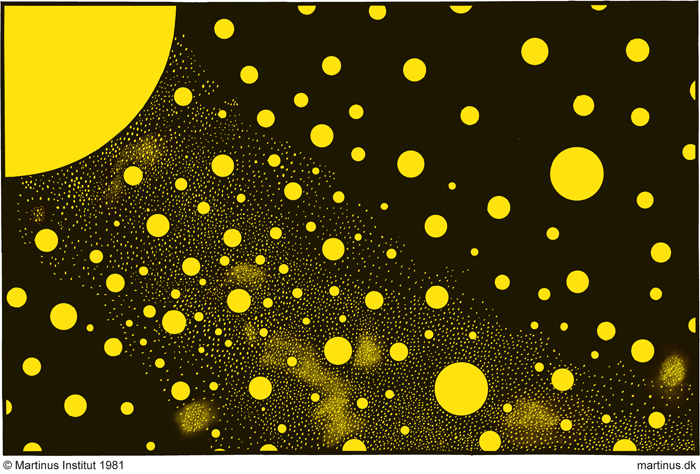 The Universe of Feeling. The Atom of Feeling or the Solar System of Feeling
A summary explanation of symbol no. 52 – The Universe of Feeling. The Atom of Feeling or the Solar System of Feeling

The symbol shows an atom of feeling and its planets (yellow). The heart, blood and lungs are built up of such atoms. They are kept alive by the state of our feelings in our consciousness, which discharges electrical forces.
As Martinus explains in Livets Bog 2, sect. 352 we use the energy of feeling to build the perfect tranquillity and order in existence. It is the energy of feeling that keeps the planets in their place in the universe. And it is the energy of feeling we use as a safeguard against hot-temperedness. With the energy of feeling we get the stillness and tranquillity that opens our mind to our evolution towards using even higher energies of consciousness.


Martinus' own explanation of the symbol can be found in The Eternal World Picture, vol. 5, which is not yet available in English.