Symbol 73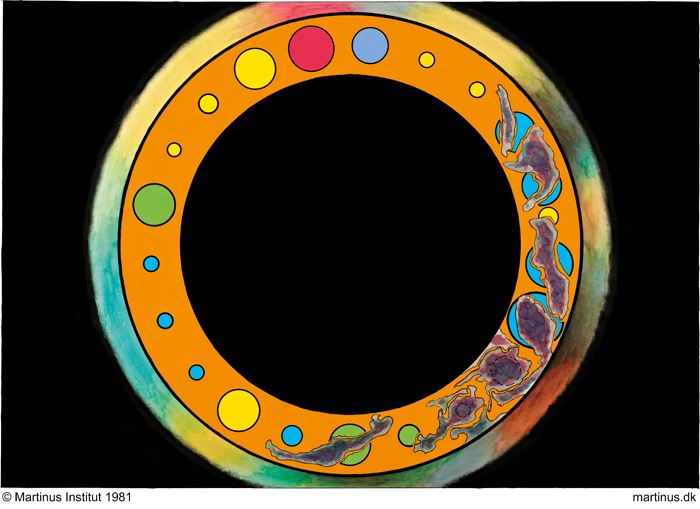 The Defective Organism
A summary explanation of symbol no. 73 – The Defective Organism

The symbol shows the principle underlying the physical body of the terrestrial human being, which is symbolised by the orange ring.
The organs in the physical body are built up with the aid of the talent kernels. There is an organ for memory, for intelligence, for intuition and so on. In this way we have organs for these spiritual functions in the physical organism. We see that some of these organs are defective. They have become defective because of the consumption of poisons or through a debauched life with excesses, too little sleep and so on.
To the same extent as the human being undermines its physical organs, to the same extent it weakens the talent kernels in its superconsciousness. But in the same way one can also build up new talent kernels and a healthy organism by practising good skills and acquiring knowledge and talents within fields such as music, science and art.


Martinus' own explanation of the symbol can be found in The Eternal World Picture, vol. 5, which is not yet available in English.
(Note: The three symbols nos. 71, 72 and 73 also form part of the combined symbol no. 74.)