Symbol 77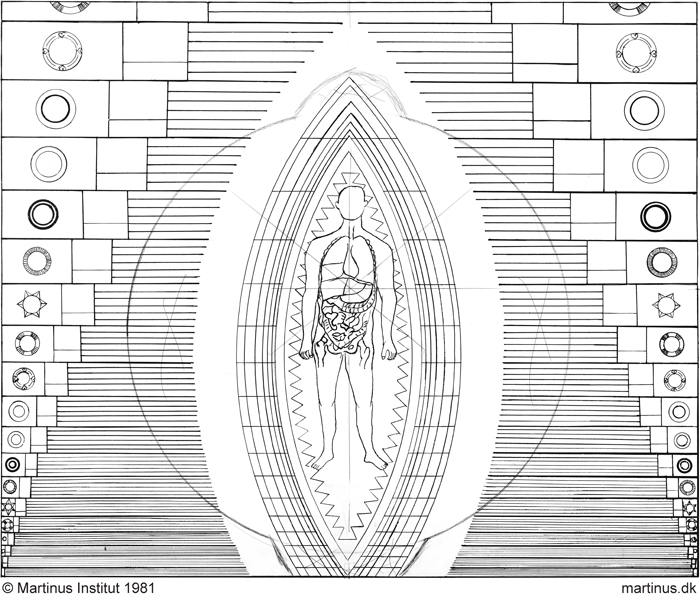 The Cosmic Spiral Cycle 2. The Perfect Human Being
A summary explanation of symbol no. 77 – The Cosmic Spiral Cycle 2. The Perfect Human Being

Martinus did not finish this symbol and it exists only as a draft sketch. Martinus says the following about it in his birthday speech of 11th August 1972:
"The new symbol that I will make will have the same 18 spirals (see symbol no. 76), but there will be a large round area in the middle where I will draw the perfect human being with all the radiant emanations and everything that is characteristic of the perfect human being."
The finished human being has a round aura. It is an all-loving human being, and when one is all-loving, all one's energies are in balance. The spherical form is that which has the best balance.


Martinus' own explanation of the symbol can be found in The Eternal World Picture, vol. 5, which is not yet available in English.