Symbol 100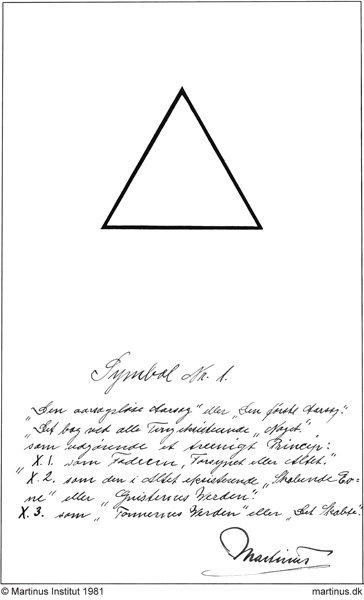 The Causeless Cause or the First Cause
A summary explanation of symbol no. 100 – The Causeless Cause or the First Cause

The symbol shows the "something", which constitutes a triune principle, that exists behind all things.
X1 as the Father, Providence or the universe
X2 as the "faculty to create" or the "world of sparks" existing in the universe.
X3 as the "world of forms" or "that which is created".

Martinus' own explanation of the symbol can be found in The Eternal World Picture, vol. 6, which is not yet available in English.